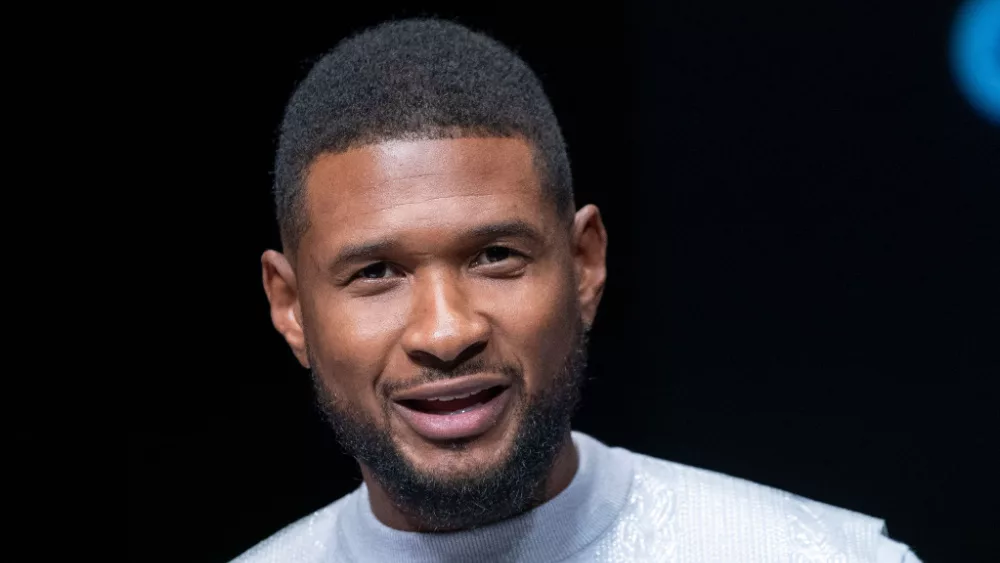 The NFL, Roc Nation and Apple Music announced on Sunday that Grammy-winning artist Usher will headline the 2024 Apple Music Super Bowl LVIII halftime show on Feb. 11, 2024, at Allegiant Stadium in Paradise, Nevada, airing live on CBS.  In a video shared on X (Twitter), Usher gets an urgent call from Kim Kardashian, who tells the musician about his headlining spot.
The singer, 44, said in a statement: "It's an honor of a lifetime to finally check a Super Bowl performance off my bucket list. I can't wait to bring the world a show unlike anything else they've seen from me before. Thank you to the fans and everyone who made this opportunity happen. I'll see you real soon."
JAY-Z, whose Roc Nation company is returning to produce the halftime show for the fifth year, said: "Usher is the ultimate artist and showman. Ever since his debut at the age of 15, he's been charting his own unique course. Beyond his flawless singing and exceptional choreography, Usher bares his soul. His remarkable journey has propelled him to one of the grandest stages in the world. I can't wait to see the magic." 
Usher's performance will mark his second Super Bowl appearance. He previously performed alongside the Black Eyed Peas when the group headlined the halftime show back in 2011.
Usher Revealed for NFL Super Bowl Halftime in Deion Sanders, Kim Kardashian Videos
Editorial credit: lev radin / Shutterstock.com